$52.00
$78.00
saving
$26.00
| /
Be seen. Feel safe. Be active.
The daily cycle can be a treacherous experience especially in built up congested cities and particularly in low light and night time conditions. NightBlazr with unique electroluminescent light blades you will always be seen and feel safe. Giving you the ability to keep active in the darker months. Light up your life with NightBlazr!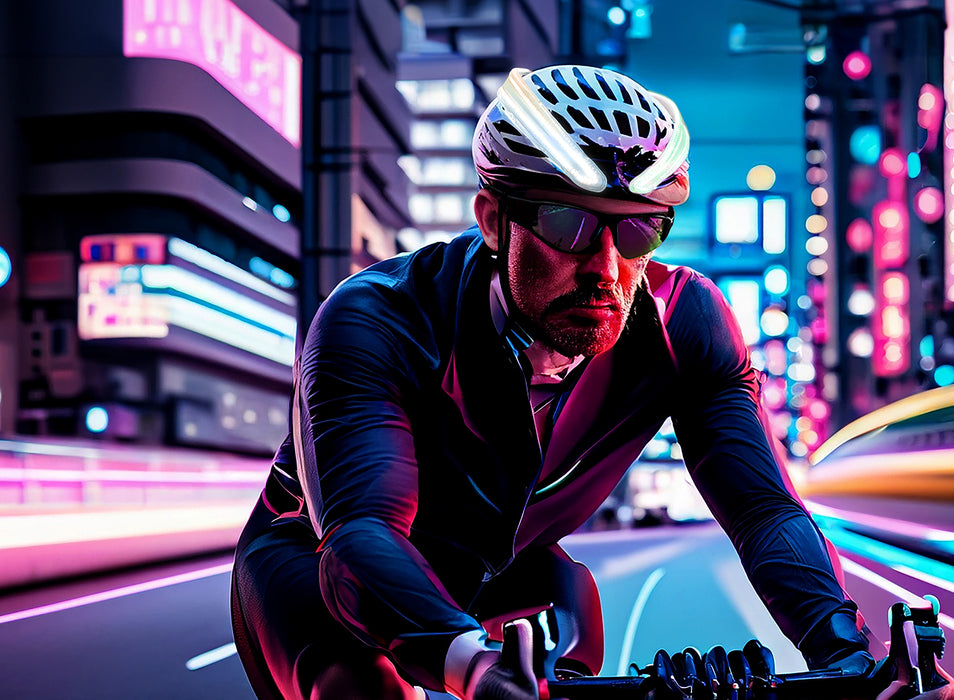 Easy fit
Simply attach to an existing helmet, turn it on, and the electroluminescent light blades stay brightly lit for many hours. Easily rechargeable by using a USB connection.
See the light
With the launch of NightBlazr, the world has a new standard in active lighting. Two electroluminescent blades attach to your existing cycle helmet. And deliver 360° visibility. Whether seen from straight on or from the side. Also with the added height you should always be seen.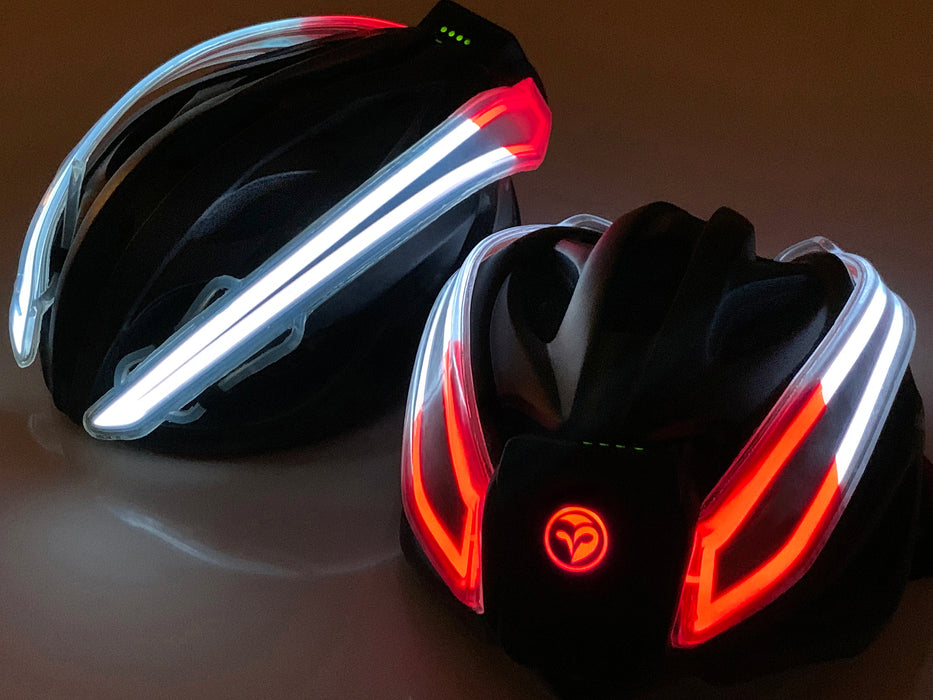 Don't just take our word for it.
* * * * *
"Very pleased with NightBlazr - light is bright and gives me more confidence when cycling to and from work as I can be seen better by cars from all angles. Was easy to fit to my helmet and I only need to recharge it once a week."
* * * * *
"Purchased NightBlazr a week or so ago and have used it everyday on my commute to work since. Would now be lost without it! Motorists more aware of me particularly at junctions and roundabouts feeling a lot safer." 
* * * * *
"Got this to get to and from uni. Mainly use cycle lanes but since wearing NightBlazr feel people are more aware I'm around. Would recommend " 🌙🚴🏻‍♀️💡
* * * * *
"Not being the most confident of cyclists when in busy traffic, this has helped me feel more visible to vehicles, particularly when I commute to and from work. Would love something similar for when I am out running!"
* * * * *
"Well happy with mine i was a bit sceptical because i have brought things off Facebook before and got scammed but this is a game changer it's awesome and very bright too – well worth the cash great product what more can i say you have made my day. Thank you."
Fits in seconds
Simply attach to you existing cycle helmet. Use the reusable straps supplied and feed through your helmets vent holes front and back.
About us
Join us on our journey